Oh, I'd like to say thanks for coming to this 'amburadul' place and forced yourself to opened this page. Well, maybe you wanted to know someone behind this blog? So, here i am..
Aman
Dza
Zeny Salma. I'm not sure what was it mean, but 'aman' is in the same meaning with 'save' in English. kkkk idk kan gue belom lahir juga pas ini nama direncanaain. Born with 'ridho Allah' at Feb 19th 2002. So, umur gue sekarang sudah lima belas tahun. Dan itu berarti saya sekarang udah kelas 1 SMA! Saya tinggal dengan bahagia di Kota Blitar--Pasti tahu lah, karena ditempat itulah Presiden pertama RI, dilahirkan dan dimakamkan; Ir. Soekarno.
HOBBIES
I'm a kpopers dan kebetulan gue ini SMStan, so, I'm the fan of all group that managed under SM, especially EXO and NCT.
miss OT12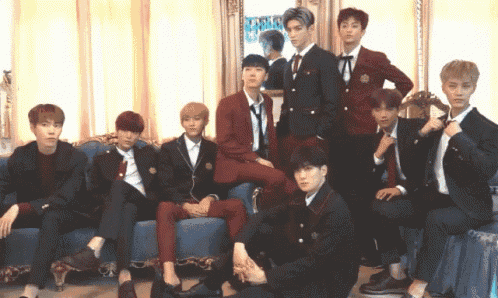 Hyung line is bae~
diluar itu, i was a carat(=fan of seventeen), igot7(=got7's fan). Blackpinkstan. But, sometimes i enjoyed a lot of songs by BTS, Winner, and iKon. They are so good, and i loveee them.
Selain ber
famgirling
, saya juga suka banget bikin fanfiction, apalagi yang
cast
-nya anak-anak NCT. Yah, sebenarnya sih secara umum saya ini suka ngarang cerita, semua jenis cerita coba saya buat. Cuma kan kalau
fanfic
, we can imagine anything about the oppas, sehingga daripada dipendam terus dikepala dan jadi dosa, lebih baik dituangkan saja kedalam sebuah cerita yang otomatis bernilai seni.
Karena suka ngarang, praktis saya juga suka membaca. Diantara semua
gendre
yang saya baca kesukaan saya adalah; Fantasi. Karena bagi saya dunia yang-kita-nggak-tahu-gamblang itu lebih membuat penasaran dan mengasyikan untuk dibaca. Makanya saya suka banget buku-buku Kak Ziggy Fantasteen, dan seri-seri Vandaria.
Minat lain sih, saya ada
horror
dan
mystery
, yang kebetulan sering juga gandengan sama
fantasy.
seri Hercule Poirot, Sherlock Holmes, dan seri horrornya Akiyoshi Rikako adalah kesukaan saya--
manga
dan
manhwa
romance juga kayanya saya suka :v
Pada pengen kenal jauh? Boleh banget! Silahkan hubungi saya di social media apapun yang kalian punya. @dzatuy ; one username for whole account.